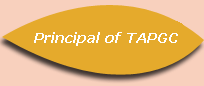 | | |
| --- | --- |
| Education today, more than ever before, must see clearly the dual objectives: Education for living and educating for making a living. | |
| | |
Jobs Prospects & Career Options

Biotechnology as a subject has grown rapidly. And as far as employment is concerned, it has become one of the fast growing sectors. Employment record shows that biotechnology has a great scope in future. Bio-technologists can find careers with pharmaceutical companies ,chemical ,agriculture and allied industries . They can be employed in the areas of planning, production and management of bio-processing industries .There is a large scale employment in research laboratories run by the government as well as the corporate sector. Biotechnology students in India may find work in government-based entity such as universities, research institutes or at private centers as research scientist/assistants. Alternatively they may find employment in specialized biotechnology companies or biotech-related companies such as pharmaceutical firms. Food manufacturers , aquaculture and agriculture companies. Companies that are engaged in business related to life sciences (Ranging from equipment, chemicals , pharmaceuticals, diagnostics,etc.)also consider a biotech degree relevant to their field. The work scope can range from research, sales, marketing , administration, quality control, breeders, technical support etc. Armed with this power full combination of fundamental cell and molecular biology and applied science, graduates are well placed to take up careers in plant , animal or microbial biotechnology laboratories or in horticulture , food science, commerce and teaching.
Some major organizations employing bio-technologists in India include Hindustan lever ltd. Thapar group, indo-American hybrid seeds, Bicon India ltd, Bivcol, IDPL, India Vaccines Corporation, Hindustan antibiotics, national botanical institute, National chemical laboratories, Tata engineering research institute etc.

Career options

As there is increasing popularity and explosive growth, there plenty opportunities available in biotechnology field, you can be a research scientist , Teacher, Marketing manager , Science writer, bioinformists, Quality control officer or production in-charge in the food, chemical and pharmacetucal industry. Analyst( Venture-Capitals) Enviornmental/safety specialist. Biotechnology companies require corporate Executive with business/management degree. A graduate in Biotechnology can get job in government sectors such as Universities and colleges, Research institutes or at private centers as research scientists / assistants.

Lab technician:-Includes cleaning and maintaining equipment used by scientists and working on the various pieces of lab equipment as instructed.
Research associate:- If you are interested in research and development , then becoming a Research Associate can provide an interesting career that allows you to carry out experiments under the instruction of established scientist.
Research Scientist:-If you wish to enter the field at a high level , you may choose to become a research scientist . this involves working alonside established scientists to design and carry out experiments then writing reports for future publication.
Engineer(Chemical, Electrical, Enviornmental and Industrial):-This position would involve enganging a range of projects from building robots to assisting with Research and Development.
Sales Representative:-As a sales representative,you would work with hospitals,doctors and a wide range of medical institutions to keep them aware of biotechnology's latest offerings ,as well as trying to encourage their approval for your products over riva products in the market.
Marketing:-In biotechnology marketing,you would manage and device campaigns aimed at particular customer areas, through such methods as working with advertising agencis and maintaining a visible presence at medical conventions and trade shows.
Business Development manager:-This position involves working with colleagues to intorduce products and to negociate agreements with strategic partners.

Admission Open For
2017-18

For Prospectus &
Registration Contact :

Shipra Path,Sector-7,

Mansarover, Jaipur-302020

Tel : +91-141-6450506

Fax : +91-141-2784264


"Tagore Adarsh P.G. Student becomes Jaipur Football team captain."