Campus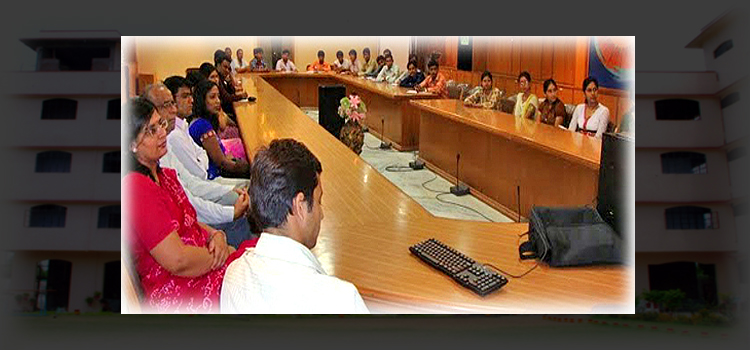 The College is situated in Mansarovar which is one of the biggest colonies in Asia. It is well connected to all part of Jaipur through Public Transport System. The Campus is designed to improve students and faculty members a serene and calm environment suitable for academic and other creative activities. The campus is spacious, situated amidst natural surroundings .It has a well designed building with auditorium, conference hall, play ground and swimming pool.
Strength of the Institute
Excellence in academics
Infrastructure with latest features
Quality education at affordable rates
Highly qualified and committed faculty members
Uniqueness of the Institute
Teaching through role-playing
Multimedia theater facilities
Effective Research and Training Centre
Drive for personality development
Industry Exposure
Excursions to various biological parks
Co-Curricular activities
Other Unique features are detailed bellow:
Regular Assessment of the Progress
Special emphasis is laid on proper understanding of subjects. Through preparatory tests, a feedback is taken and remedial classes are provided to the weaker students. Every care is taken in bringing out the potential of the student.
Teacher parent interaction
The college has planned for the teacher-parents interaction at least twice in session tenure in person. Feedback regarding the progress of a student would be provided to the parents/guardians on phone and /or through email and /or postal mail. Parents are requested to provide correct contact details. We also welcome any query from parents during office hours on all working days.
Research and Consultancy
The institute offers ample and requisite facilities for research activities. The faculty as well as students are encouraged to the undertake research and development work and to explore the frontier of knowledge not covered through the syllabus of universities. Minor research project are undertaken to train the students in different fields of Biotechnology like Plant Tissue Culture, Microbiology, Environmental Biotechnology, Medical Plants and Secondary Metabolites. This helps in developing problem solving approach in the future biotechnologists. Students successfully completing the training are issued a certificate.
Personality Development Programmes
The institute conducts special English Language classes for average students. In addition, personality development programmes are carried out to develop the right integrated personality traits. The student can benefit from
Simulated Interviews
Brain –storming session and group activities
Training to develop entrepreneurship and managerial skills
Sufficient literature and audio –video aids for self study and self study and development
Development of Managerial Skills
Apart from helping and coaching students for developing to higher and higher level, the students are also encouraged to organize and manage various-activities thus imbibing effective organizational and operational skills in them.
Interaction with Experts & Professionals
The institute organizes guest lecture, panel discussion, symposia, seminars, workshops, and vocational training from time to time. Lectures/talk by experts from industries and centers of higher learning are arranged on regular basis so as to have interaction with them and to get students and faculty members expose to the latest development and advanced and cutting edge technologies.