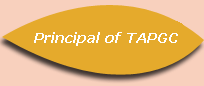 | | |
| --- | --- |
| Education today, more than ever before, must see clearly the dual objectives: Education for living and educating for making a living. | |
| | |
NOTICE BOARD

Students are advised to take all notices displayed on the notice board of their respective Departments for information and compliance. Faliure to read the notice displayed will not accepted as an excuse for its non compliance.

DRESS CODE

The College follows a dress Code for Students of 1 year each class .Apart from the week days, the dress code has to follow on all official occasions including Annual Functions, Placement related programmes, Special Lectures, etc .It is mandatory for all students to abide by the dress code on all such occasions.

Trousers: Steel Grey

Shirt(Full Sleeves): off-White

Girls may wear Off-White Kurta (with collar) and grey salwar with grey duppata .

The uniform is available in the College Uniform store on nominal price; however the student may take the shade number and purchase it form the market also.

IMPORTANT INFORMATION

The following activities of the student in the college will be treated as a serious offence and can also result in the expulsion of the student from the college without any notice.

Use of mobile phones.

Encouraging and participating in ragging of any type.

Forcible disruption of classes.

Destruction of college properties like furniture, walls, fencings etc.

Misbehavior shown towards fellow friends, teachers and employees of this college.

Forwarding any type of wrong information to the college authority.

Any other unlawful activity, unappreciated social act or violation of College rules and Indian legal system.

Note 1: All powers are vested with the Principal; her decision shall be final and binding.

Note 2: All disputes pertaining to college and its functioning shall fall within the jurisdiction of Jaipur only.

Note 3: Examinations are conducted by University of Rajasthan, Jaipur. Any dispute related to examination will be only the liability of University of Rajasthan, Jaipur and will not be related to the college in any sense.

Admission Open For
2017-18

For Prospectus &
Registration Contact :

Shipra Path,Sector-7,

Mansarover, Jaipur-302020

Tel : +91-141-6450506

Fax : +91-141-2784264


"Tagore Adarsh P.G. Student becomes Jaipur Football team captain."