About Tagore Adarsh P.G. College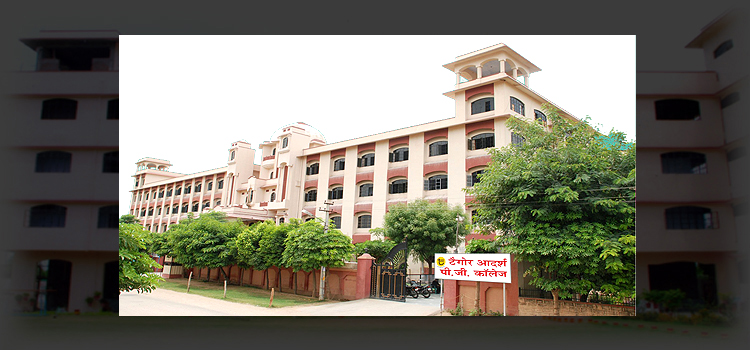 Tagore Adarsh P.G. College is fast growing institution of higher learning in the city of Jaipur. Established in 2004 as a co-educational college of Biotechnology, it has made rapid strides in academic excellence, both qualitatively and quantitatively.

Over the years, it has added new courses and streams to the list of courses that it begins with. After an initial phase of formation and settlement spanning over about five years it leapt ahead with noticeable achievement.

The B.SC. and B.Com courses were started adding new dimension to the college profile.

The goal of the college and the philosophy behind its foundation is suitably displayed in the college logo. which bear the following words of wisdom "SATYAM SHIVAM SUNARAM" meaning ,"The truth is God and God is beautiful; that beauty finds its source in the goodness of the soul, the mind the heart."

Mission is to enlighten the lives of young generation by imparting quality education which promises to be a confluence of tradition and modernity.