Facilities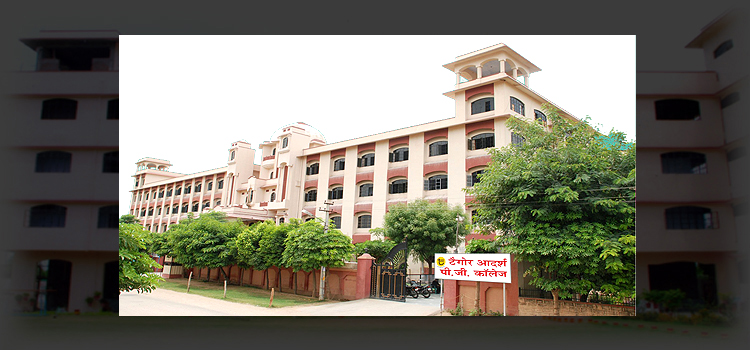 Medical Facilities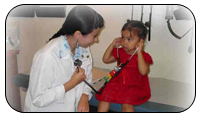 There is a well equipped reputed Tagore Hospital attached to the Institute that provides excellent medical services.
Sports Facilities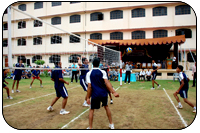 The campus has the large sports ground for a range of sports.
Canteen Facilities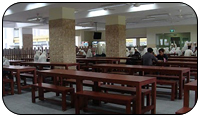 Canteen provides students a variety of snacks and beverages on all working days.
Transportation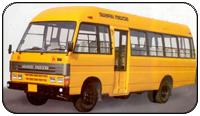 The institute has a fleet of buses. The buses ply on the routes so that students from all major parts from the city and around can easily approach the college. The Charges Shall be separate and will differ according to the distance.
Classrooms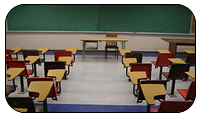 Spacious and well-ventilated classrooms equipped with good furniture, ultra-modem boards and quite suitable to use audio-visual aids to enhance the teaching process are available.
Computer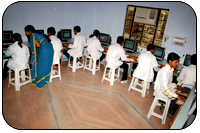 The institute has an advanced computer laboratory with about 20 computers of latest configuration. All the computers are interconnected by LAN/WAN with internet facility. The students have access to a variety of mainstream PC software including industry standard application packages and growing range of windows software, discipline-specific software etc.
Laboratory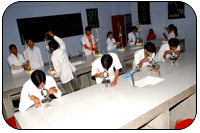 The institute has separate laboratory for all students; Modem Tissue Culture lab., Biochemical and Chemical lab., PCR lab and Physical lab. The laboratories are well equipped with modern instruments and experimental facilities. The students are encouraged to handle them under the guidance of the teachers. Practicals are well designed to improve/inculcate scientific and research skills in the students.
Library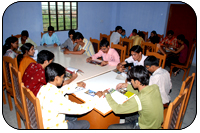 A library is a collection of information resources and service, organized for use and maintained by a public body, institution, or private individual. In the more traditional sense, it means a collection of books. More recently, libraries are understood as extending by including material accessible by electronic means, and by providing the assistance of libraries in navigating and analyzing tremendous amounts of knowledge with a variety of digital tools such as CDs/DVDs. The team 'library' has itself acquired a secondary meaning: "a collection of useful material for common use." The college library is the light-house of knowledge. The spacious, independent library is well equipped with adequate number of books and journals on various subjects. It has full fledged and fully functional Reference Section, Text Book Section and Magazine Section with Reading Room Facilities.