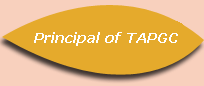 | | |
| --- | --- |
| Education today, more than ever before, must see clearly the dual objectives: Education for living and educating for making a living. | |
| | |
Tagore Adarsh P.G. College has a Career Services unit whose goal is to assist the College's students and graduates to integrate into the workplace. This goal is achieved both by conducting activities to improve job seeking skills and by maximizing exposure to the job market and to potential employers.
The Career Services unit's assistance is given, free of charge, to the College's students and graduates. The services include:

Personal guidance and counseling by appointment, instruction in writing resumes, preparation for job interviews, methods of job seeking and career management.

Registration in the college's database of job seekers.

Cooperation with preparatory institutes for screening and assessment tests.

Meetings with employers.

Participation in a graduate employment survey in order to maintain contact and follow-up.

Admission Open For
2017-18

For Prospectus &
Registration Contact :

Shipra Path,Sector-7,

Mansarover, Jaipur-302020

Tel : +91-141-6450506

Fax : +91-141-2784264


"Tagore Adarsh P.G. Student becomes Jaipur Football team captain."